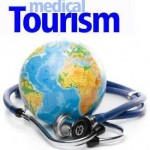 Medical tourism in Costa Rica has allowed the development of small and medium businesses.
The boom in medical tourism has not only allowed national economic development of large enterprises but also small and medium entrepreneurs who have found a niche in to begin with their marketing services.
Medical tourism represents a percentage of income or wealth distribution compared to other more productive sectors, so the cost is competitive.
Share on Facebook