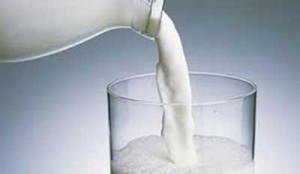 Milk
Dos Pinos company is one of the most renowned and ancient country, leader in dairy.
This week was the first shipment of milk 100% Costa Rican Asian giant: China. The cooperative of producers of milk two pines R.L is intended to publicize their products in a very different market than the national, on the other side of the world.
With this export cooperative seeks to analyze and measure the level of response of Chinese consumers; for such purpose were sent two vans with flavored milk, whole milk, Lowfat and skim, which adds in total 31 500 liters.
This first shipment went to Beijing, Chongqing, Guangzhou and Tianjing.
"We are sure that our product like in this huge market, as it has been in the remaining 14 countries where today we have presence. Based on that level of response we will begin a process of geographic coverage and brand development in China, which undoubtedly opens a window of opportunity for cities such as Hong Kong and Macau and other Asia countries such as Singapore, with which Costa Rica has a free Trade" said Jorge Pattoni, general manager of Dos Pinos.
The plan is that Dos Pinos starts exporting butter, juices and nectar before end of the year.
Meanwhile, the Minister of Agriculture of Costa Rica, Gloria Abraham said that: "the achievement of the two pine trees is a firm step in the process of inserting our companies and food producers in a market as big as China, whose authorities have expressed interest in significantly increasing the levels of marketing with our countries. We will continue to support our sector in this goal through our animal health services and we are confident that in a short time, not only the Dos Pinos increase your sales and strengthen a niche in that huge market, but it we can announce the entry of other origin products agriculture, like pineapple, melon and meat".
A challenge for Costa Ricans is the good management of marketing in China, there is a varied competition, with products from other parts of the world. Two pine trees should work in that Chinese citizens will be able to identify with the brand.
Due to accomplish this process, there were involve the Ministry of Foreign Trade, the Embassy of Costa Rica in China, SENASA and Procomer Asia Office.
Posted by Costa Developers
Share on Facebook